Investigation into the influence of carrier type on characteristics of liquisolid compacts prepared with natural active principles
Ispitivanje uticaja vrste nosača na svojstva tečno‐čvrstih kompakata sa aktivnim principima prirodnog porekla
Authors
Glišić, Teodora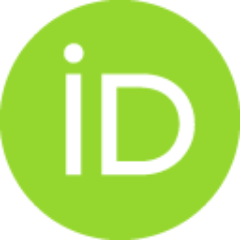 Vlatković, Milica
Boričić, Anica
Bjelobrk, Jelena
Parojčić, Jelena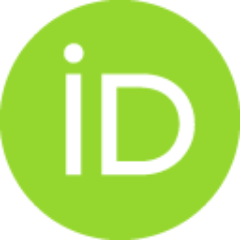 Aleksić, Ivana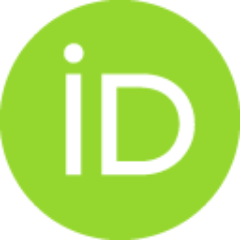 Conference object (Published version)

Abstract
The use of herbal preparations and preparations based on bee products is increasingly present in modern therapy, but the number of solid dosage forms with these active principles present on the market is relatively small (1). Liquisolid systems are formulations where liquid medication is converted into powder with good flowability, compressibility and compactibility, using selected excipients. This simple and energy efficient process could find application in the production of solid dosage forms with liquid extracts, which would contribute to overcoming some of the challenges associated with the use of these preparations, such as imprecise dosing, unpleasant taste and ease of application for patients (2). The aim of this study was to examine the influence of carrier type on flowability, tabletability, disintegration and wettability of liquisolid compacts prepared with natural liquid extracts. Syloid ® XDP 3050, Neusilin® US2, Fujicalin® and Vivapur® type 101 were used as ca
...
rriers, and colloidal silicon dioxide as a coating agent. St. John's wort oil extract and propylene glycol extract of propolis were used as the liquid phase. The admixtures were prepared using mortar and pestle, concentration of liquid phase ranged between 15.4% and 49.8%. Flowability was examined by three different methods. Compaction properties were tested after compression on an eccentric tablet machine and compaction analyser. Disintegration time and wetting properties were investigated, as well. The admixtures containing St. John's wort oil extract showed good flowability regardless of the carrier used. Admixtures containing propolis extract showed fair flowability, except the admixture with Neusilin ® US2 as a carrier which, despite the high liquid load, showed good flowability. Acceptable tensile strength was achieved in all compacts compressed using compaction analyser. The influence of formulation factors (type of carrier, type and concentration of liquid phase) on wettability of liquisolid compacts was observed. The shortest wetting time was achieved with microcrystalline cellulose, in compacts with St. John's wort oil extract, and Fujicalin® , in compacts with propylene glycol extract of propolis, respectively. In both cases, the highest water absorption ratio was achieved with microcrystalline cellulose as a carrier. Liquisolid compacts with propylene glycol extract of propolis and Fujicalin® showed satisfactory disintegration time, while the addition of a superdisintegrant would be necessary for all the other formulations. The obtained results indicate a significant potential for the application of highly porous carriers and liquisolid technology as an approach to convert liquid preparations with natural active principles into tablets, a dosage form widely accepted by patients.
Primena biljnih preparata i preparata na bazi pčelinjih proizvoda sve je više zastupljena u savremenoj terapiji, ali je na tržištu prisutan mali broj čvrstih farmaceutskih oblika sa ovim aktivnim principima (1). Tečno-čvrsti sistemi (engl. liquisolid systems) predstavljaju formulacije kod kojih se primenom odabranih ekscipijenasa aktivna supstanca u tečnom obliku ili njen rastvor/disperzija prevodi u prašak dobre protočnosti, kompresibilnosti i kompaktibilnosti. Ovaj jednostavan i energetski efikasan postupak bi mogao naći primenu u proizvodnji čvrstih farmaceutskih oblika sa tečnim ekstraktima, što bi doprinelo prevazilaženju nekih od izazova povezanih sa primenom ovih preparata kao što su neprecizno doziranje, neprijatan ukus i jednostavnost primene za pacijente (2). Cilj ovog rada bio je da se ispita uticaj vrste nosača na protočnost, tabletabilnost, raspadljivost i sposobnost kvašenja tečno-čvrstih kompakata pripremljenih sa tečnim ekstraktima prirodnog porekla. Porozni
...
ekscipijensi Syloid® XDP 3050, Neusilin® US2, Fujicalin® i Vivapur ® type 101 korišćeni su kao nosači, a koloidni silicijum-dioksid kao sredstvo za oblaganje. Kao tečna faza korišćeni su biljni preparat na bazi uljanog ekstrakta kantariona i propilenglikolni ekstrakt propolisa. Smeše su pripremljene pomoću tarionika i pistila, udeo tečne faze kretao se od 15,4% до 49,8%. Protočnost pripremljenih smeša ispitana je primenom tri različite metode. Svojstva pri kompresiji ispitana su nakon komprimovanja na ekscentar tablet mašini i simulatoru kompakcije, a zatim su ispitane raspadljivost i sposobnost kvašenja kompakata. Sve smeše pripremljene sa uljanim ekstraktom kantariona pokazale su dobru protočnost nezavisno od primenjenog nosača. Smeše pripremljene sa ekstraktom propolisa pokazale su umerenu protočnost, osim smeše sa Neusilin® US2 kao nosačem koja je i pored visokog udela tečne faze pokazala dobru protočnost. Zadovoljavajuća zatezna čvrstina postignuta je kod svih kompakata izrađenih na simulatoru kompakcije. Uočen je uticaj faktora formulacije (vrsta nosača, vrsta i udeo tečne faze) na sposobnost kvašenja tečno- čvrstih kompakata. Najkraće vreme kvašenja postignuto je kada je kao nosač korišćena mikrokristalna celuloza, kod kompakata sa uljanim ekstraktom kantariona, odnosno Fujicalin® , kod kompakata sa propilenglikolnim ekstraktom propolisa. U oba slučaja najveći stepen apsorpcije vode postignut je sa mikrokristalnom celulozom kao nosačem. Ispitivanjem raspadljivosti utvrđeno je da tečno-čvrsti kompakti sa propilenglikolnim ekstraktom propolisa i Fujicalin®-om kao nosačem pokazuju zadovoljavajuću raspadljivost, dok je za sve druge formulacije neophodan dodatak superdezintegratora. Dobijeni rezultati ukazuju na značajan potencijal primene visoko poroznih nosača i tehnologije tečno-čvrstih sistema kao pristupa za prevođenje tečnih preparata sa aktivnim principima prirodnog porekla u tablete, kao farmaceutski oblik koji je široko prihvaćen od strane pacijenata.
Source:
Arhiv za farmaciju, 2021, 71, 5 suplement, S82-S85
Publisher:
Savez farmaceutskih udruženja Srbije (SFUS)
Funding / projects:
Note:
Drugi naučni simpozijum Saveza farmaceutskih udruženja Srbije sa međunarodnim učešćem, 28. 10. 2021. Beograd