SPREMNOST OPŠTE POPULACIJE NA VAKCINACIJU PROTIV COVID-19
READINESS OF THE GENERAL POPULATION FOR VACCINATION AGAINST COVID-19
Authors
Marinković, Anđela
Milošević Georgiev, Andrijana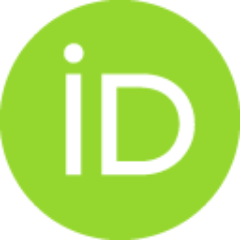 Marinković, Valentina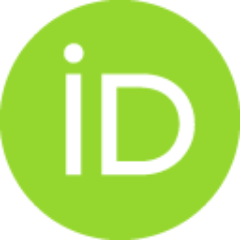 Stević, Ivana
Petković, Katarina
Krajnović, Dušanka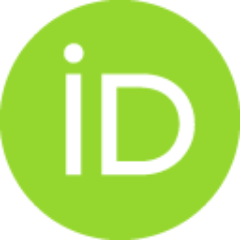 Conference object (Published version)

Abstract
Uvod: U decembru 2020. godine u Velikoj Britaniji data je prva vakcina protiv COVID-19. Od tog perioda počinje imunizacija širom sveta, a vakcine koje su dostupne u Srbiji su dve iRNK vakcine (Pfizer-BioNTech i Moderna), dve vektorske vakcine (Sputnik V i AstraZeneca) i jedna inaktivisana vakcina (Sinopharm). Cilj: Ispitati stavove opšte populacije o vakcinama i spremnosti na vakcinaciju protiv COVID-19 u Srbiji. Materijali i metode: Sprovedena je prospektivna studija preseka na prigodnom uzorku koji su činili građani koji su popunjavali namenski kreiran upitnik, uz prethodno upoznavanje sa značajem i ciljevima istraživanja. Rezultati: U istraživanju je učestvovalo 328 ispitanika, od čega je 218 (66,5%) bilo osoba ženskog pola i 146 (44,5%) ispitanika sa medicinskim obrazovanjem. Najviše je bilo zaposlenih (43,9%) i studenata (34,5%), a najmanje poljoprivrednika (2,7%). Ispitanika sa nekim hroničnim oboljenjem zbog kog stalno moraju da uzimaju lekove bilo je 23,2%. Procenat ispitan
...
ika u našem uzorku koji se redovno vakciniše protiv sezonskog gripa iznosio je svega 8,2%, a tokom 2020/2021. godine iznosio je 9,1%. U rizičnoj grupi da primi vakcinu protiv COVID-19 bilo je 17,1% ispitanika, a vakcinisanih protiv COVID-19 (sa jednom ili obe doze) bilo je 36,9%. Najviše ispitanika bilo je zainteresovano za Sinopharm vakcinu (23,8%) i Pfizer-BioNTech (19,8%). Preko polovine ispitanika reklo je da se ne bi vakcinisalo, a kao glavni razlog navodi se sumnja u bezbednost vakcine (14,9%) i stav da je nepotrebno vakcinisati se ako je oboljenje već preležano (12,8%). Zaključak: U pogledu vakcinisanja protiv COVID-19 velika većina naših 48 ispitanika imala je negativan stav. Potrebno je dodatno osnažiti građane, kako bi se procenat ispitanika koji su spremni da prime vakcinu protiv COVID-19 u Srbiji povećao. Promene stavova o vakcinaciji je potrebno povezati sa edukacijom i tačnim informisanjem o potencijalnim neželjenim reakcijama i koristima svake vakcine ponaosob, a dalja istraživanja u ovoj oblasti su neophodna.
Introduction: In December 2020, the first vaccine against COVIDA-19 was given in the United Kingdom. From that point onwards immunization around the world begins, and the vaccines available in Serbia are two mRNA vaccines (Pfizer-BioNTech and Moderna), two vector vaccines (Sputnik V and AstraZeneca) and one inactivated vaccine (Sinopharm). Objective: To examine the attitudes of the general population about vaccines and readiness for vaccination against COVID-19. Materials and methods: A prospective cross-sectional study was conducted on an appropriate sample of the population that filled out a purpose-created questionnaire with prior familiarization with the significance and aims of the research. Results: 328 respondents participated in the research, of which 218 (66.5%) were females and 146 (44.5%) respondents with a medical education. Most of the respondents were employed (43.9%) and students (34.5%), with the lowest number being farmers (2.7%). There were 23.2% of respondents wit
...
h a chronic disease due to which they constantly have to take medication. The percentage of respondents in our sample who are regularly vaccinated against the seasonal flu was only 8.2%, and during 2020/2021. it was 9.1%. 49 17.1% of respondents were in the high risk group to receive the vaccine against COVID-19, and 36.9% were vaccinated against COVID-19 (either one or both doses). Most respondents were interested in Sinopharm vaccine (23.8%) and Pfizer-BioNTech (19.8%). Over half of the respondents said that they would not be vaccinated, and the main reason is the doubt about the safety of the vaccine (14.9%) and the opinion that it is unnecessary to be vaccinated if they had already had the virus (12.8%). Conclusion: Regarding vaccination against COVID-19, the vast majority of our respondents had a negative attitude. It is necessary to further encourage the general population, in order to increase the percentage of respondents who are ready to receive the vaccine. Changes in attitude about vaccination need to be demonstrated through education and accurate information on the potential side effects and benefits of each vaccine, while further research in this area is needed.
Keywords:
COVID-19, vakcinacija, spremnost na vakcinaciju, informacije / COVID-19, vaccination, readiness, informations
Source:
JAVNO ZDRAVLJE: ZAŠTITA I UNAPREĐENJE ZDRAVLJA STANOVNIŠTVA /knjiga apstrakata /, 2021, 47-49
Publisher:
Sekcija za socijalnu medicinu SLD-a, Džordža Vašingtona 19, Beograd
Note:
4. kongres socijalne medicine Srbije sa međunarodnim ućešćem, 2021, 47-49 str.