ISPITIVANJE SPREMNOSTI GRAĐANA REPUBLIKE SRBIJE ZA PLAĆANJE USLUGE VAKCINACIJE PROTIV COVID-19 KOJU BI SPROVODILI FARMACEUTI
WILLINGNESS TO PAY SURVEY ON THE CITIZENS OF THE REPUBLIC OF SERBIA FOR THE VACCINATION AGAINST COVID-19 WHICH WOULD BE PERFORMED BY PHARMACISTS
Authors
Stević, Ivana
Jakšić, Vukosava
Marinković, Valentina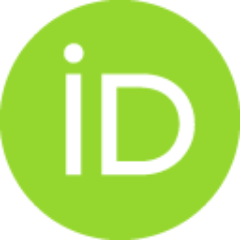 Krajnović, Dušanka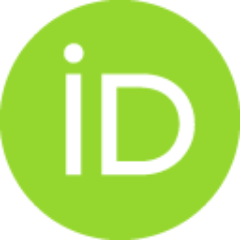 Milošević Georgiev, Andrijana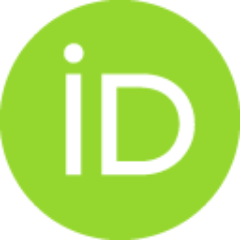 Lakić, Dragana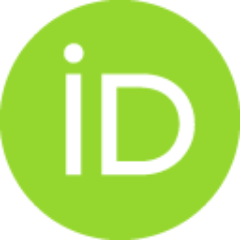 Conference object (Published version)

Abstract
Uvod: Svetska zdravstvena organizacija je u martu 2020. proglasila pandemiju virusa COVID-19, a krajem iste godine preporučila hitnu upotrebu prve vakcine protiv COVID-19. Prethodne studije su pokazale veći obuhvat stanovništva vakcinacijom protiv gripa, pneumokoka ili herpes zostera ukoliko je usluga vakcinacije dostupna u apotekama od strane farmaceuta. Nekoliko evropskih zemalja poput Irske, Španije, Švajcarske i Ujedinjenog Kraljevstva dozvoljavaju da vakcinaciju protiv COVID-19 sprovode i farmaceuti. Legislativa Republike Srbije ne predviđa da farmaceuti sprovode uslugu vakcinisanja stanovništva. Cilj: Ispitati spremnost građana Republike Srbije za plaćanje hipotetičke usluge vakcinacije protiv COVID-19 koju bi sproveli farmaceuti u apoteci. Dodatno je ispitivana i spremnost na vakcinaciju protiv COVID-19 koju bi sprovodili farmaceuti. Metod: Kreiran je upitnik koji je bio dostupan onlajn za popunjavanje putem Google Forms platforme tokom marta 2021, link upitnika je distribuira
...
n putem LinkedIn mreže, Viber i WhatsApp platformi, mejlom, a popunilo ga je 302 ispitanika. Analiza rezultata je vršena pomoću Microsoft Office Excel 2007 i IBM SPSS Statistics for Windows, Version 28.0. Armonk, NY: IBM Corp, primenom deskriptivne statistike i hi-kvadrat testa. Rezultati: Od ukupnog broja ispitanika, 42,3% osoba se izjasnilo da bi primilo vakcinu protiv COVID-19 od strane farmaceuta, dok je 24,0% ispitanika izjavilo da ne bi primilo vakcinu bez obzira ko je primenjuje i gde. Za uslugu vakcinacije protiv COVID-19 sprovedenu od strane farmaceuta u apoteci bilo bi spremno da plati 40,2% ispitanika, a oko 50% od tih ispitanika bi bio spreman da izdvoji 400 ili više dinara za uslugu vakcinacije, p<0,05. Socio-demografske karakteristike (p<0,05) koje utiču na spremnost za plaćanje su bile stepen obrazovanja, da li je ispitanik zdravstveni radnik, koliko je često išao u apoteku pre pandemije, kome se prvo obraća za informacije o lekovima ili drugim zdravstvenim temama, da li ima hronično oboljenje. Na spremnost na vakcinaciju od strane farmaceuta utiču dodatno (p<0,05) i godine, ukupna primanja domaćinstva, da li je ispitanik poznavao nekoga ko je preminuo od posledica COVID-19. Zaključak: Dobijeni rezultati ukazuju na pozitivan stav oko 40% ispitanika prema plaćanju usluge vakcinacije protiv COVID-19 u apoteci i ka sprovođenju te usluge od strane farmaceuta. Neophodna je promena zakonskog okvira kako bi se omogućilo sprovođenje ove usluge od strane farmaceuta.
Introduction: In March 2020, the World Health Organization (WHO) declared a pandemic of the COVID-19 virus and at the end of the same year has recommended emergency use of the first vaccine against COVID-19. Previous studies have shown a higher coverage of the population by vaccination against influenza, pneumococcus or herpes zoster if the vaccination service is available in pharmacies, provided by pharmacists. Several European countries, such as Ireland, Spain, Switzerland and the United Kingdom, allow vaccination against COVID-19 to be done also by pharmacists. The legal framework of the Republic of Serbia does not allow that pharmacist provide a health service of vaccinating the population. Objective: Survey the willingness of the citizens of the Republic of Serbia to pay for the hypothetically vaccination service against COVID-19, which would be performed by pharmacists in the pharmacy. The willingness to be vaccinated against COVID-19 by pharmacists was additionally examined. M
...
ethods: A questionnaire was created which was available for online completion through the Google Forms platform during March 2021, the link with questioinnaire was distributed via the LinkedIn network, Viber and WhatsApp platforms, email and was completed by 302 respondents. The analysis of the results was performed using Microsoft Office Excel 2007 and IBM SPSS Statistics for Windows, Version 28.0. Armonk, NY: IBM Corp using descriptive statistics and chi-square test. Results: Of the total number of respondents, 42.3% of persons stated that they would receive the vaccine against COVID-19 administered by pharmacists, while 24.0% of respondents stated that they would not receive the vaccine regardless of who administers it and where. 40.2% of respondents would be willing to pay for the vaccination service against COVID-19 conducted by pharmacists in the pharmacy, and about 50% of those respondents would be willing to pay 400 or more dinars for the vaccination service, p <0.05. Socio-demographic characteristics (p <0.05) that affect the willingness to pay were the level of education, whether the respondent is a health worker, how often he went to the pharmacy prioir to pandemic, to whom he first seeks for information about medicines or other health topics, whether he has a chronic disease. Willingness for vaccination by pharmacists is additionally affected (p <0.05) by age, total household income, whether respondent knew someone who has died from the consequences of COVID-19. Conclusion: The obtained results indicate a positive attitude of about 40% of respondents towards the willingness to pay for the vaccination service against COVID-19 in the pharmacy and towards the implementation of this service by pharmacists. Change of the legal framework is needed to enable the implementation of this service by pharmacists.
Keywords:
COVID-19, vakcinacija, spremnost za plaćanje, farmaceutska usluga / COVID-19, vaccination, willingness to pay, pharmaceutical services
Source:
JAVNO ZDRAVLJE: ZAŠTITA I UNAPREĐENJE ZDRAVLJA STANOVNIŠTVA /knjiga apstrakata /, 2021, 319-322
Publisher:
Sekcija za socijalnu medicinu SLD-a, Džordža Vašingtona 19, Beograd
Note:
4. kongres socijalne medicine Srbije sa međunarodnim ućešćem, 2-3.12.2021., Beograd, 319-322 str.