Determination of sub-micrograms of hesperidin by method of perturbation of Bray-Liebhafsky oscillatory reaction realized in an open reactor
Određivanje sub-mikrograma hesperidina metodom perturbacije Bray -Liebhafsky oscilatorne reakcije realizovane u otvorenom reaktoru
Authors
Pejić, Nataša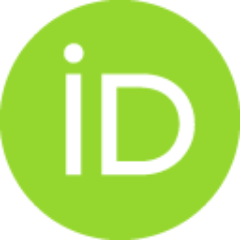 Blagojević, Slavica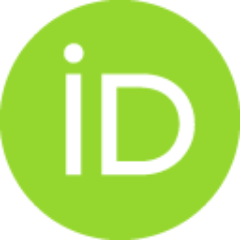 Article (Published version)

Abstract
Results obtained by kinetic method based on hesperidin interaction with Bray-Liebhafsky oscillatory reaction, as the matrix established in non-equilibrium stationary state in the vicinity of bifurcation point, are given. In these conditions, the matrix system is extremely sensitive on changes of parameter so that pulse perturbations performed by addition of micro amount of hesperidin were caused changes in system whish is followed potentiometricaly by Pt electrode. This kinetic procedure established on linear relationship between logarithm concentration of hesperidin and potential shift (defined as the difference in potential after the perturbation and potential of stationary state) that was obtained in range concentrations of hesperidin from 6.8×10-3 to 5.4×10-1 μg mL-1. Obtained limit of detection is 1.7×10-3 μg mL-1. Routine is successfully concerned for quantitative determination of hesperidin in real sample (capsules). The recovery determination of hesperidin from capsules was fou
...
nd to be 97.3 %. Thus, for the expected 109.8 mg Hesp, 107.4 mg were recovered by the applied method (RSD = 2.3%). Developed kinetic method is simple, sensitive and accurate.
Prikazani su rezultati analize dobijeni kinetičkom metodom zasnovanom na interakciji hesperidina i Bray-Liebhafsky oscilatorne reakcije kao matrice kada se ista nalazi u neravnotežnom stabilnom stacionarnom stanju u blizini bifurkacione tačke. U ovim uslovima matrični sistem ispoljava izuzetnu osetljivost na promene parametara tako da pulsne perturbacije izazvane dodatkom mikrokoličina hesperidina dovode do promena u sistemu koje mogu da se prate potenciometrijski korišćenjem Pt elektrode. Ovaj kinetički postupak zasniva se na linearnoj vezi između logaritma koncentracije hesperidina i promene potencijala (definisanog kao razlika u potencijalu nakon izvršene perturbacije i potencijala stacionarnog stanja) koja je dobijena za koncentracije hesperidina u opsegu 6,8×10-3- 5,4×10-1 μg mL-1. Dobijeni limit detekcije iznosi 1,7×10-3 μg mL-1. Postupak je uspešno primenjen za kvantitativno određivanje hesperidina u realnom uzorku (kapsule). Tačnost metode (data recovery vrednostima) iznosi 97,
...
3 %. Tako, od očekivanog sadržaja hesperidina u kapsuli od 109,8 mg, nađeno je 107,4 mg (RSD = 2,3%). Razvijena kinetička metoda je jednostavna, osetljiva i pouzdana.
Keywords:
Bray-Liebhafsky oscillatory reaction / flavonoid / hesperidin / perturbation technique / potentiometric / Bray-Liebhafsky oscilatorna reakcija / flavonoidi / hesperidin / perturbaciona tehnika / potenciometrija
Source:
Nauka, tehnika, bezbednost, 2003, 13, 2, 81-88
Publisher:
Institut bezbednosti, Beograd