Polisaharidni mukoadhezivni vehikulumi kao nosači za lekovite supstance iz grupe antihistaminika za oftalmološku primenu
Polysaccharide mucoadhesive vehicles as carriers for antihistaminic drugs for ophthalmic application
Authors
Račić, Anđelka
Contributors
Krajišnik, Danina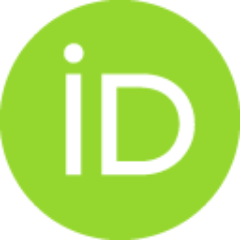 Savić, Snežana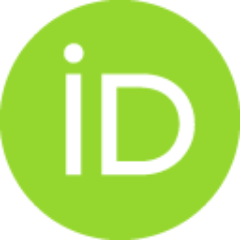 Čalija, Bojan
Vučen, Sonja
Dobričić, Vladimir
Micov, Ana
Doctoral thesis (Published version)

Abstract
Cilj ove doktorske disertacije bio je razvoj polisaharidnih, mukoadhezivnih oftalmološkihlubrikanasa/vehikuluma koji sadrže derivate celuloze, derivat guar gume, hitozan i natrijum-hijaluronat u kombinaciji ili pojedinačno, kao nosača za lekovite supstance iz grupe antihistaminika.Kombinacije polimera pokazale su sinergistički efekat na reološko i mukoadhezivno ponašanjeizrađenih oftalmoloških vehikuluma koji poseduju potencijal za produženo zadržavanje u suznomfilmu. Oftalmološki vehikulumi odgovarajućih fizičko-hemijskih i funkcionalnih karakteristikaodabrani su za izradu kapi za oči sa model lekovitim supstancama (olopatadin i ketotifen).Dobijeni rezultati potvrdili su kompatibilnost između model lekovitih supstanci iupotrebljenih polimera (hidroksipropil guar gume, hitozana srednje molekulske mase i natrijum-hijaluronata). Studije permeabilnosti uspešno su sprovedene primenom modela zasnovanih na HCE-T ćelijama i paralelnim veštačkim membranama (PAMPA). Potvrđena je sposobnost hito
...
zana dapoboljšava permeabilnost kroz model rožnjače, dok se potencijalna uloga hidroksipropil guar gume inatrijum-hijaluronata ogledala u produžavanju vremena kontakta sa rožnjačom. Biokompatibilnostispitivanih formulacija potvrđena je izvođenjem MTT citotoksičnog testa na HCE-T ćelijskommodelu. Procena efikasnosti kapi za oči koje sadrže kombinacije polisaharidnih polimera kao nosačaza olopatadin i ketotifen sprovedena je u testu svraba oka izazvanog histaminom na miševima (modelakutnog alergijskog konjunktivitisa). Ispitivani polimeri doprineli su dužem zadržavanju lekovitihsupstanci na površini oka zahvaljući povećanju viskoziteta i dobrim mukoadhezivnim svojstvima,kao i poboljšanoj permeabilnosti, što je doprinelo dužem trajanju i povećanju intenzitetaantipruritusnog dejstva, u odnosu na kapi za oči koje u sastavu ne sadrže polisaharidne polimere.
The aim of this study was development of viscous polysaccharide, mucoadhesivelubricants/ophthalmic vehicles containing cellulose derivatives (hypromellose andhydroxyethylcellulose), derivative of guar gum, chitosan and sodium hyluronate alone or incombination. Combinations of polymers exhibited synergistic effects on rheological andmucoadhesive behavior of the compounded ophthalmic vehicles. The compounded lubricants showedpotential for a prolonged retention time in tear film. Ophthalmic vehicles with appropriatephysicochemical properties and functionality were selected for the further formulation of eye dropswith antihistaminic model drugs (olopatadine and ketotifen).The obtained results revealed compatibility between model drugs and the polymers(hydroxypropyl guar gum, medium molecular weight chitosan, sodium hyaluronate). The drugpermeability studies were successfully performed using HCE-T cell based models and the parallelartificial membrane permeability assay (PAMPA). Permeability
...
enchasing property of chitosan wasconfirmed, while the potential role of hydroxypropyl guar gum and sodium hyaluronate was inprolonging of a contact time with the cornea. The MTT cytotoxicity assay performed on HCE-T cellbased confirmed the biocompatibility of the tested formulations. The effectiveness of eye dropscontaining combinations of polysaccharide polymers was evaluated in a test of ocular itching inducedby histamine in mice (model of acute allergic conjunctivitis). The investigated polymers improveddrugs retention at the eye surface due to increased viscosity and good mucoadhesive properties, andimproved permeability as well, which resulted in a more prolonged and pronounced anti-pruriticeffect, in comparison with the aqueous solutions without polysaccharide polymers.
Keywords:
polisaharidni polimeri / mukoadhezivnost / oftalmološki vehikulumi / olopatadin / ketotifen / permeabilnost / biokompatibilnost / in vitro ćelijski modeli / in vivo okularni test svraba / polysaccharide polymers / mucoadhesiveness / ophthalmic vehicles / olopatadine / ketotifen / permeability / biocompatibility / in vitro cell models / in vivo ocular itch test
Source:
Универзитет у Београду, 2022
Publisher:
Универзитет у Београду, Фармацеутски факултет