Ispitivanje prediktivnog i dijagnostičkog značaja pojedinačnih i kombinovanih biomarkera lipidnog statusa i inflamacije kod pacijenata sa kolorektalnim karcinomom
Investigation of predictive and diagnostic significance of single and combined biomarkers of lipid status and inflammation in patients with colorectal cancer
Authors
Mihajlović, Marija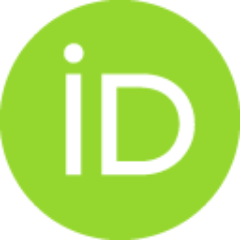 Contributors
Zeljković, Aleksandra
Spasojević-Kalimanovska, Vesna
Stefanović, Aleksandra
Ninić, Ana
Jovanović, Milan
Doctoral thesis (Published version)

Abstract
Nedostatak pouzdanih serumskih biomarkera je jedan od osnovnih problema u dijagnostici iproceni rizika za razvoj kolorektalnog karcinoma (colorectal cancer, CRC). Imajući u vidu da se razvojmalignih bolesti odlikuje kako promenama ćelijskog metabolizma, tako i izmenama imunog,oksidativnog i inflamatornog okruženja malignih ćelija, integrativni pristup, koji bi obuhvatioistovremeno određivanje više biomarkera tipičnih za navedena stanja, predstavlja obećavajuću strategijuu proceni rizika, skriningu i ranoj dijagnostici CRC.U ovoj studiji je ispitivan potencijal pojedinačnih i kombinovanih biomarkera za dijagnostiku ipredviđanje rizika za nastanak CRC. Istraživanje je obuhvatilo četiri aspekta preko kojih se stekao uvidu promene inflamatornog statusa, energetskog metabolizma i imune homeostaze pacijenata sa CRC. Ute svrhe smo određivali plazmatske koncentracije insulinu sličnog faktora rasta 1 (IGF1) i holesterolasadržanog u lipoproteinima visoke gustine (HDL-h) kao indikatora metaboličk
...
ih promena, te rezistina iE-kadherina kao parametara inflamacije. Drugi aspekt je obuhvatio ispitivanje funkcionalnosti enzimauključenih u remodelovanje (lecitin-holesterol aciltransferaze, LCAT, holesterol-estar transfernogproteina, CETP) i antioksidativnu funkciju (paraoksonaze 1, PON-1) HDL čestica kao zajedničkogimenitelja energetskog metabolizma, redoks, imune i inflamatorne ravnoteže. Treći aspekt je činiloodređivanje nivoa ekspresije gena uključenih u kontrolu inflamatornog procesa (gena rezistina i njegovogreceptora, proteina udruženog sa adenilat ciklazom 1, CAP-1), imunog odgovora (gena faktora nekrozetumora α, TNF-α) i metaboličke homeostaze (gena adiponektinskih receptora, Adipor1 i Adipor2) umononuklearnim ćelijama periferne krvi (PBMC). Konačno, četvrti aspekt predstavljala je procenagenetske predispozicije pojedinca za razvoj karcinoma bazirana na ispitivanju prisustva polimorfizamapojedinačnih nukleotida gena od interesa (IG1 rs2946834, ADIPOQ rs266729, ADIPOR1 rs7539542,ADIPOR1 rs1342387, TNF-α rs1800629, RETN rs1862513). Istraživanje je dopunjeno bioinformatičkomanalizom online dostupnih transkriptomskih baza podataka.U istraživanje je uključeno 126 pacijenata sa CRC sa Klinike za opštu hirurgiju Vojnomedicinskeakademije u Beogradu, kao i 101 zdrava osoba koja je pristupila redovnom godišnjem lekarskompregledu u Opštoj bolnici Medigroup u Beogradu. Ispitanici su anketirani, te su na taj način prikupljenipodaci o uzrastu, osnovnim antropometrijskim merama i životnim navikama. Rutinski biohemijskiparametri su određeni na analizatoru ILAB 300+, korišćenjem standardnih enzimskih i kolorimetrijskihprocedura. Aktivnosti LCAT i CETP su procenjene merenjem brzine stvaranja i prenosa holesterol estara.Paraoksonazna aktivnost PON-1 je određena spektrofotometrijski uz paraokson kao supstrat, dok jearilesterazna aktivnost određena metodom sa fenilacetatom. Lančana reakcija polimerizacije(polymerase chain reaction, PCR) je korišćena u svrhe genotipizacije ispitanika i procene nivoaekspresije gena. Komercijalni ELISA testovi su korišćeni za određivanje plazmatskih koncentracijaIGF1, E-kadherina, rezistina, kao i CETP. ..
The lack of reliable serum biomarkers is among major problems linked to the diagnosis ofcolorectal cancer (CRC) and the risk assessment for the disease development. Given that the developmentof malignant diseases is characterized by changes in cellular metabolism and immune, oxidative andinflammatory environment of malignant cells, an integrative approach, which includes simultaneousdetermination of multiple biomarkers, represents a promising strategy for the risk evaluation, screeningand early diagnosis of CRC.In this study, capacities of single and combined biomarkers for diagnosing and predicting the riskof developing CRC were examined. The research included four approaches for the assesment ofalterations of inflammatory status, energy metabolism and immune homeostasis in CRC patients. Forthese purposes, plasma concentrations of insulin-like growth factor 1 (IGF1) and high-density lipoproteincholesterol (HDL-c) as indicators of metabolic changes were determined, while resistin and E
...
-cadherinconcentrations were used as indicators of inflammatory status. The second approach included testing thefunctionality of enzymes involved in remodeling (lecithin cholesterol acyltransferase, LCAT, cholesterolester transfer protein, CETP) and antioxidative function (paraoxonase 1, PON-1) of HDL particle, whichwas appreciated as a common denominator of energy metabolism, redox, immune and inflammatoryhomeostasis. The third approach was to determine the levels of gene expressions involved in the controlof the inflammatory processes (resistin and its receptor, adenylate cyclase-associated protein 1, CAP-1),immune response (tumor necrosis factor α, TNF-α) and metabolic homeostasis (adiponectin receptors,Adipor1 and Adipor2) in peripheral blood mononuclear cells (PBMCs). Finally, the fourth approach wasthe assessment of an individual's genetic predisposition to develop CRC, which was based on theexploration of specific single nucleotide polymorphisms (SNPs): IGF1 rs2946834, ADIPOQ rs266729,ADIPOR1 rs7539542, ADIPOR1 rs1342387, TNF-α rs1800629, RETN rs1862513. The research wasfurther supplemented by a bioinformatics analysis of online available transcriptome databases.The study included 126 patients with CRC from the Clinic for General Surgery of the MilitaryMedical Academy in Belgrade, as well as 101 healthy individuals who attended the regular annualmedical examination at the General Hospital Medigroup in Belgrade. The participants were interviewed,and data on age, basic anthropometric measurments and life habits were collected. Routine biochemicalparameters were determined on ILAB 300+ analyzer, using standard enzymatic and colorimetricprocedures. LCAT and CETP activities were assessed by measuring the rate of formation and transfer ofcholesteryl esters. Paraoxonase activity of PON-1 was determined spectrophotometrically withparaoxone as a substrate, while arylesterase activity was determined by the phenylacetate method.Polymerase chain reaction (PCR) was used for genotyping and the assessment of gene expression levels.Commercial ELISA assays were used to determine plasma concentrations of IGF1, E-cadherin, resistin,and CETP. ..
Keywords:
HDL-h / LCAT / CETP / PON-1 / IGF1 / Adipor1 / Adipor2 / TNF-α / E-kadherin / rezistin / CAP-1 / polimorfizam pojedinačnih nukleotida / multimarkerski pristup / E-cadherin / resistin / single nucleotide polymorphism / multimarker approach
Source:
Универзитет у Београду, 2022
Publisher:
Универзитет у Београду, Фармацеутски факултет