In silico selekcija i in vitro ispitivanja prirodnih i sintetičkih inhibitora rasta parazita Leishmania spp.
In silico selection and in vitro testing of natural and synthetic compounds inhibiting Leishmania spp. growth
Authors
Stevanović, Strahinja
Contributors
Nikolić, Katarina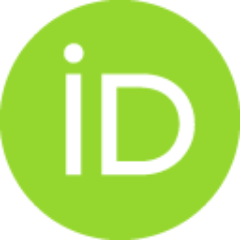 Senćanski, Milan
Glišić, Sanja
Filipić, Brankica
Dobričić, Vladimir
Doctoral thesis (Published version)

Abstract
Predmet naučnog istraživanja ove doktorske disertacije ,,In silico selekcija i in vitro ispitivanjeprirodnih i sintetskih jedinjenja sa potencijalnom inhibitornom aktivnošću na rast Leishmania spp." suprirodna i sintetska jedinjenja sa potencijalnim inhibitornim dejstvom na protozoe iz roda lajšmanija.Osnovni zadatak studije je bio da se in silico metodologijom pronađu odgovarajući kandidati koji pripadajutakvoj grupi jedinjenja i da se njihova aktivnost potvrdi in vitro eksperimentima. Dodatni zadatak je bilopostavljanje hipoteze o mehanizmu dejstva inhibitora na ciljna mesta u telu parazita na osnovurazumevanja interakcija hemijskih jedinjenja kandidata i odabranih metaboličkih enzima. Stečena saznanjaimaju za cilj da doprinesu razvoj i dizajn novih aktivnih jedinjenja koja imaju potencijalnu hemoterapijskuprimenu u lečenju lajšmanioze sa minimalnim toksičnim dejstvom na ćelije domaćina.Prva faza istraživanja obuhvata: (1) Definisanje kriterijuma za virtuelni skrining baza hemijskihj
...
edinjenja upotrebom molekulskih deskriptora: elektron-jon interakcionog potencijala – EIIP i prosečnogkvazivalentnog broja – AQVN, 3D modela odnosa strukture i aktivnosti – 3D-QSAR i farmakofornog3D modela zasnovanog na strukturi liganda; (2) Primena homolognog modelovanja enzima čija strukturanije kristalografski utvrđena; (3) razvoj kombinovanog protokola za virtuelni skrining zasnovanog nastrukturi liganda i enzma u cilju dobijanja novih inhibitora rasta lajšmanije; (4) In silico skrining anti-targeta,tj. ispitivanje interakcija potencijalnih inhibitora sa enzimima koji učestvuju u njihovom metabolizmu ikoji su prisutni u ćelijama domaćina; (5) Predviđanje apsorpcije, distribucije, metabolizma, ekskrecije itoksičnosti – ADMET i fizičkohemijskih osobina kandidata.Druga faza istraživanja obuhvata: (1) Odabir kandidata sa potencijalnom aktivnošću na lajšmanijena osnovu in silico skrininga, a koji se mogu pronaći u katalogu dobavljača ili koji se pronalaze u dostupnojbazi prirodnih proizvoda; (2) Dobijanje odabranih kandidata automatizovanom sintezom; (3) In vitroispitivanje aktivnosti inhibitora porekla na Leishmania spp.Definisan je protokol virtuelnog skrininga, a potom primenjen za pretragu baze MetIDB od 5.667jedinjenja, upotrebom EIIP/AQVN filtera i 3D-QSAR. Jedinjenja sa najboljim rezultatima pretrage supotom dokovana u model humane i arginaze lajšmanije kao i anti-target modele koje čine citohromi P450familije enzima 2a6, 2c9, 3a4, sulfotransferaza i pregnan-X-receptor sa ciljem označavanja neželjenihreceptor-ligand interakcija u toku metabolizma. Upotreba ove metode utiče na donošenje odluke oodabiru kandidata koji potencijalno imaju umanjena toksična i neželjena dejstva u toku lečenjalajšmanioze.Pripremljena je serija novih sintetskih jedinjenja, derivata oksadiazola i indolizina. Za ovajedinjenja su izračunati EIIP i AQVN deskriptori na osnovu kojih je formiran domen za upotrebu unarednom koraku, tj. skriningu zasnovanom na strukturi liganda. Najbolji kandidati su dokovani u modelhumane arginaze i finalno okarakterisani na osnovu dokinga u grupe anti-target enzima, kako bi se ispitalamogućnost interakcije sa proteinima esencijalnim za njihov metabolizam. Osam kandidata je testirano invitro. Rezultati pokazuju da antilajšmanijalna aktivnost postoji za tri od osam kandidata. Najbolji kandidatsa 2,18 μM IC50 na amastigote Leishmania donovani u makrofagama, predstavlja interesantnu strukturu zarazvoj novih agensa sa dejstvom na lajšmanije.Primenom strukturnih podataka izozima, modelovana je 3D struktura Leishmania infantumalternativne NADH dehidrogenaze (tip 2) upotrebom metoda prepoznavanja homologa. Virtuelnimskriningom je izvršena pretraga potencijalnih inhibitora koji kao ciljno mesto dejstva imaju LiNDH-2ubikvinon-vezivno mesto...
The subject of this dissertation titled: "In silico selection and in vitro testing of natural and syntheticcompounds inhibitors of Leishmania spp growth" is the natural and synthetic compounds that act asgrowth inhibitors of the protozoa of the genus Leishmania. The main objective of this study is to identifysuch compounds using in silico methodology and evaluate the activity by in vitro experiments. A furtheraim is to hypothesize the mechanism of action against specific targets within the parasite body, based onan understanding of molecular interactions with specific metabolic enzymes. These research findingsshould be used to develop targeted drugs against leishmaniasis that reduce the risk of toxic effects onhost cells.The first phase consists of (1) defining the criteria for virtual screening of compound databasesusing the descriptors: electron-ion interaction potential – EIIP and average quasivalence number - AQVN,quantitative structure-activity relationship - 3D-QSAR and ligand-ba
...
sed pharmacophore model. (2) Theapplication of homology modeling to elucidate target structure necessary for receptor-ligand interactionswith parasite and the host, for those enzymes for which crystallographic structure is not available; (3)The development of VS protocol comprising ligand-based and structure-based methods to obtaininhibitors of Leishmania growth; (4) In silico anti-target screening, viz.i.e. qualification of receptor-ligandinteractions of the potential inhibitors against host metabolic enzymes; (5) The prediction of absorption,distribution, metabolism, excretion and toxicity - ADMET and physicochemical properties of theselected candidates.The second phase of research involves: (1) the selection of candidates with potential activityagainst leishmaniasis based on in silico screening, found in the supplier's catalog or in the available databaseof natural products; (2) the extraction of selected candidates by automated synthesis; (3) the in vitro studyof the inhibitory activity of Leishmania spp.After defining VS protocol, an initial screening was performed using an EIIP/AQVN filter and3D-QSAR against the MetIDB database of 5,667 compounds. Top hits were screened in silico againsthuman and Leishmania arginase and an anti-target model consisting of cytochromes P450 2a6, 2c9, 3a4,sulfotransferase, and the pregnane X receptor to flag unfavorable ligand-protein interactions duringcompound metabolism. Using this method as a filter affects the decision of choosing compounds whichmay produce fewer toxic and adverse effects in the treatment of leishmaniasis.A series of novel oxadiazoles and indolizine-containing compounds were synthesized. Then,EIIP and AQVN values were calculated for each compound and only those that belonged to a predefineddomain during ligand-based virtual screening were selected. Molecular docking of the selected candidatesusing a parasite arginase model was performed. The top hits were further docked to human arginase andcharacterized by docking to anti-target enzymes to mark their possible interactions with enzymes essentialfor their metabolism. Eight candidate compounds were selected for further experimental testing. Theresults show measurable in vitro anti-leishmanial activity for three out of eight compounds...
Keywords:
Leishmania spp. / arginaza / alternativna NADH dehidrogenaza / flavonoidi / oksadiazoli / indolizini / hinaldin / arginase / alternative NADH dehydrogenasis / flavonoids / oxidiazoles / indolizines / quinaldine
Source:
Универзитет у Београду, 2022
Publisher:
Универзитет у Београду, Фармацеутски факултет