Antimicrobial activity of ethanolic extracts from wheat, sunflower and maize crop residues
Antibakterijska aktivnost etanolnih ekstrakata žetvenih ostataka pšenice, suncokreta i kukuruza
Authors
Glišić, Milica
Bošković Cabrol, Marija
Čobanović, Nikola
Baltić, Milan Ž.
Vranešević, Jelena
Samardžić, Stevan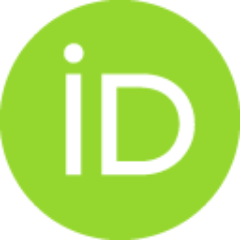 Maksimović, Zoran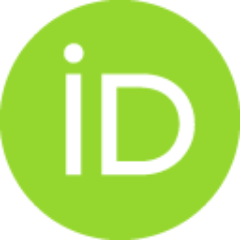 Article (Published version)

Abstract
Large quantities of agricultural residues are generated every year. Most of the crop-based residues are underutilized, mainly left to decay on the land or to be burnt, which can lead to an increase in a load of environmental pollution. Considering this, different strategies have been developed to use these renewable resources as raw materials for the production of bioactive compounds, their isolation and characterization, and potential application in a wide range of fields, particularly in the food industry as natural preservatives. In this study, the antibacterial efficacy of wheat, sunflower, and maize crop residue ethanolic extracts against six bacterial strains (Salmonella Typhimurium, Salmonella Enteritidis, Staphylococcus aureus, Escherichia coli, Listeria monocytogenes and Yersinia enterocolitica) was evaluated by the broth microdilution method. Used extracts inhibited the growth of selected microorganisms with a minimal inhibitory concentration (MIC) of 320 μg/mL for most of th
...
e tested bacteria. L. monocytogenes showed a MIC value of 640 μg/mL for wheat ethanolic extract, and the MIC value of sunflower ethanolic extract for S. Typhimurium was 160 μg/mL. There were no minimum bactericidal concentration (MBC) values for any of the bacteria within the extract's concentration ranges tested (≤ 2560 μg/mL). The results of the present study indicate that crop residue ethanolic extracts could exhibit bacteriostatic effect and therefore have the potential as natural additives in food preservation.
Velika količina poljoprivrednih ostataka se proizvodi svake godine. Većina žetvenih ostataka je nedovoljno iskorišćena, uglavnom se ostavlja da propadne na njivama ili se spaljuje, što dovodi do povećanog zagađenja životne sredine. Imajući ovo u vidu, razvijene su različite strategije za iskorišćavanje navedenih obnovljivih resursa kao sirovina u proizvodnji bioaktivnih jedinjenja, njihovu izolaciju i karakterizaciju i potencijalnu primenu u različitim oblastima, naročito u industriji hrane kao prirodni konzervansi. U ovoj studiji ispitivana je antibakterijska efikasnost etanolnih ekstrakata žetvenih ostataka pšenice, suncokreta i kukuruza na šest bakterijskih sojeva (Salmonella Typhimurium, Salmonella Enteritidis, Staphylococcus aureus, Escherichia coli, Listeria monocytogenes i Yersinia enterocolitica) primenom mikrodilucione metode u bujonu. Ekstrakti žetvenih ostataka su inhibirali rast odabranih mikroorganizama u minimalnoj inhibitornoj koncentraciji (MIC) od 320 μg/mL za većinu i
...
spitivanih bakterija. Za L. monocytogenes MIC vrednost etanolnog ekstrakta pšenice bila je 640 μg/ mL, a 160 μg/mL je bila MIC vrednost etanolnog ekstrakta suncokreta za S. Typhimurium. Minimalna baktericidna koncentracija (MBC) prema bakterijama nije postignuta u ispitivanim koncentracijama etanolnih ekstrakata (≤ 2560 μg/mL). Rezultati ukazuju da etanolni ekstrakti žetvenih rezidua bi mogli da ostvare antibakterijski efekat i stoga imaju potencijal kao prirodni aditivi u konzervisanju hrane.
Keywords:
agricultural waste / foodborne pathogens / maize and sunflower stalks / MIC and MBC / wheat straw / poljoprivredni otpad / MIC i MBC / stabljike kukuruza i suncokreta / pšenična slama / patogeni koji se prenose hranom
Source:
Archives of Veterinary Medicine, 2023, 16, 1, 53-67
Publisher:
Scientific Veterinary Institute "Novi Sad"
Funding / projects: