Primena moving average procedura kao dodatnog alata za kontinuiranu kontrolu kvaliteta analitičkog rada u medicinskoj laboratoriji
Application of moving average procedures as an additional tool for continuous quality control of analytical work in the medical laboratory
Authors
Lukić, Vera
Contributors
Ignjatović, Svetlana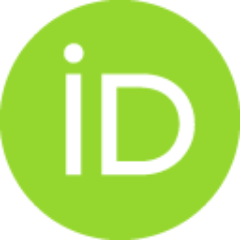 Topić, Aleksandra
Dopsaj, Violeta
Šipetić-Grujičić, Sandra
Doctoral thesis (Published version)

Abstract
Tradicionalno se unutrašnja kontrola kvaliteta (QC) analitičkog rada umedicinskim laboratorijama sprovodi testiranjem komercijalno dostupnih kontrolnihmaterijala u određenim vremenskim intervalima. Međutim, ova kontrola ima svojenedostatke, a to su: intermitentnost, problem komutabilnosti, kao i cena materijala irada. S obzirom na to, u savremenoj laboratorijskoj praksi razmatra se izrada QC planazasnovanog na riziku i uvođenje kontrolnih procedura zasnovanih na rezultatimapacijenata (eng. patient-based real-time quality control, PBRTQC). PBRTQC je, za razlikuod tradicionalne, kontinuirana, oslobođena problema komutabilnosti i bez troškovakontrolnog materijala. Jedan od mogućih načina korišćenja rezultata pacijenata u svrhukontrole kvaliteta analitičkog rada jeste moving average (MA). MA podrazumevaizračunavanje prosečne vrednosti iz dobijenog seta rezultata pacijenata i dalje korišćenjete vrednosti u kontrolne svrhe. Učestalost QC merenja u QC planu zasnovanom nariziku zavisi od sigma
...
metrike testa, kao mere kvaliteta. Za testove čija sigma metrikaima niske vrednosti potrebne su kontrolne strategije koje su kompleksne i skupe. Kodovakvih testova može se razmotriti uvođenje PBRTQC procedura u rutinski plankontrole kvaliteta. I pitanje izrade QC plana zasnovanog na riziku, kao i pitanjeimplementacije MA kontrolnih procedura, nedovoljno su istraženi u slučaju laboratorijasa malim dnevnim obimom testiranja.Ciljevi: Ciljevi ovog naučnog istraživanja bili su da se u medicinskoj laboratorijisa malim dnevnim obimom testiranja odaberu i optimizuju MA procedure za desetbiohemijskih analita, da se optimizovane MA procedure kroz LIS implementiraju u rutinski rad laboratorije, da se uspostavi protokol za postupanje sa MA alarmima i da seMA procedure integrišu u laboratorijski QC plan zasnovan na riziku.
Traditionally, the internal quality control (QC) of analytical work inmedical laboratories is carried out by testing commercially available control materials atcertain time intervals. However, this type of control has drawbacks, includingintermittency, the problem of commutability, and the cost of materials and labor.Therefore, modern laboratory practice considers the development of risk-based QCplans and the introduction of patient-based real-time quality control (PBRTQC)procedures. Unlike traditional QC, PBRTQC is continuous, free of the problem ofcommutability and the cost of control material. One of the possible ways to use patientresults for the quality control of analytical work is the moving average (MA). MAinvolves calculating the average value from the obtained set of patient results andfurther using that value for control purposes. The frequency of QC measurements in arisk-based QC plan depends on the sigma metrics of the test as a measure of quality.Tests with low values of
...
sigma metrics require control strategies that are complex andexpensive. The laboratory may consider introducing PBRTQC procedures into a routineQC plan in such tests. In the case of laboratories with a small daily testing volume, theissue of developing a risk-based QC plan and implementing MA control proceduresremains insufficiently investigated.Objectives: The objectives of this scientific research were to select and optimize MAprocedures for 10 biochemical analytes in a medical laboratory with a small dailyvolume of testing, to implement optimized MA procedures through the laboratoryinformation system (LIS) in routine laboratory work, to establish a protocol for handlingMA alarms, and to integrate MA procedures into a laboratory risk-based QC plan.
Keywords:
kontrola kvaliteta / kontrola kvaliteta u realnom vremenu baziran na rezultatima pacijenata / moving average / plan kontrole kvaliteta zasnovan na riziku / quality control / patient-based real-time quality control / risk-based quality control plan
Source:
Универзитет у Београду, 2022
Publisher:
Универзитет у Београду, Фармацеутски факултет