Meta-analiza podataka o razlikama u izloženosti psihijatrijskim lekovima između sporih i normalnih CYP2C19/CYP2D6 metabolizera
Meta-analysis of the data on differences in the exposure to psychiatric drugs between poor and normal cYP2C19/CYP2D6 metabolizers
Authors
Milosavljević, Filip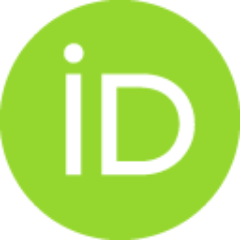 Contributors
Jukić, Marin
Pešić, Vesna
Stanić, Dušanka
Miljević, Čedo
Starčević, Ana
Pavlović, Zorana
Doctoral thesis (Published version)

Abstract
Postoji mogućnost da genetski predodređene razlike između osoba u kapacitetu CYP450enzima mogu uticati na farmakoterapiju u psihijatriji. Cilj ovog istraživanja bio je preciznakvantifikacije uticaja CYP2C19/CYP2D6 fenotipa na izloženost antidepresivima iantipsihoticima metodom meta-analize odnosa srednjih vrednosti. Drugi cilj bio jeispitivanje uticaja CYP2C19 fenotipa na efikasnost i podnošljivost antidepresiva pomoćukliničke studije u kojoj su hospitalizovani pacijenti praćeni četiri nedelje.Serija meta-analiza podataka iz 94 jedinstvene studije na ukupno 8379 precizno jekvantifikovala povećanu izloženost escitalopramu (+163%; 95%CI: +140%, 189%;n=1262, p<0,0001) i sertralinu (+38%; 95%CI: +27%, +51%; n=917, p<0,0001) kod osobasa genetski predviđenim smanjenim kapacitetom CYP2C19 enzima, kao i povećanuizloženost risperidonu (+36%; 95%CI: +28%, +44%; n=1492, p<0,0001), aripiprazolu(+48%; 95%CI: +41%, +57%; n=1038, p<0,0001) i haloperidolu (+68%; CI95%: 40%,102%; n=423, p<0.0001) kod o
...
soba sa genetski predviđenim smanjenim kapacitetomCYP2D6 enzima. Klinička studija demonstrirala je da su, u toku četiri nedelje, osobe sasporijim CYP2C19 metabolizmom imale 36% (95%CI: 20-52%, p<0,0001) manje izraženopoboljšanje simptoma depresije (praćeno Hamilton skalom za depresiju) i značajno većiintenzitet neželjenih efekata vezanih za gastrointestinalni (q=0,002) i centralni nervnisistem (q=0,045) što je mereno Toronto skalom, u odnosu na kontrolne osobe.Zbog visoke preciznosti kvantifikacije, rezultati meta-analiza mogu poslužiti kao osnova zakliničke smernice za precizno doziranje ispitivanih lekova na osnovu CYP2C19/CYP2D6genotipa. Takođe, rezultati kliničke studije naglašavaju da CYP2C19 genotip može bitiklinički važna informacija u psihijatrijskoj praksi.
Genetically predicted interindividual differences in activites of CYP450 enzymes maysignificantly influence pharmacotherapy in psychiatry. The aim of this research was toprecisely quantify the influence of CYP2C19/CYP2D6 phenotype on the exposure toantidepressants and antipsychotics with ratio-of-means meta-analysis. Other aim was todetermine the influence of CYP2C19 phenotype on the efficacy and tolerability ofantidepressants in the clinical study of inpatients that were monitored for four weeks.Meta-analyses of the data from 94 unique studies and 8379 participants preciselyquantified the increased exposure to escitalopram (+163%; 95%CI: +140%, 189%;n=1262, p<0.0001) and sertraline (+38%; 95%CI: +27%, +51%; n=917, p<0.0001) inparticipants with genetically predicted decreased CYP2C19 capacity; and increasedexposure to risperidon (+36%; 95%CI: +28%, +44%; n=1492, p<0.0001), aripiprazole(+48%; 95%CI: +41%, +57%; n=1038, p<0.0001) and haloperidol (+68%; CI95%: 40%,102%; n=423, p<0.0001) i
...
n participants with genetically predicted decreased CYP2D6enzyme capacity. Clinical study revealed that, during 4 weeks, patients with decreasedCYP2C19 activity had 36% (95%CI: 20-52%, p<0.0001) less pronounced depressionsymptom improvement (monitored with Hamilton depression rating scale), and significantlyhigher intensity of central nervous system (q=0.002) and gastrointestinal (q=0.042)adverse reactions (monitored with Toronto adverse reaction scale), compared to controls.Due to high quantification precision, results of the meta-analyses may serve as a basis forprecise dosing guidelines, for examined drugs, that are based on CYP2C19/CYP2D6genotype. Also, clinical study results suggest that CYP2C19 genotype may be usefulclinical information in psychiatric practice.
Keywords:
Antidepresivi / Antipsihotici / CYP2C19 / CYP2D6 / Farmakogenetika / Precizna medicina / Meta-analiza / Klinička studija / Antidepressants / Antipsychotics / Pharmacogenetics / Precise medicine / Meta-analysis / Clinical study
Source:
Универзитет у Београду, 2022
Publisher:
Универзитет у Београду, Фармацеутски факултет