3D štampanje tableta postupcima fotopolimerizacije i selektivnog laserskog sinterovanja: razvoj i optimizacija procesa
3D printing of tablets by photopolymerization and selective laser sintering: development and process optimisation
Authors
Madžarević, Marijana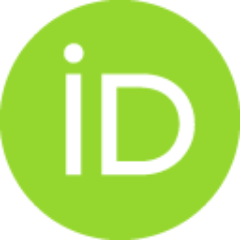 Contributors
Ibrić, Svetlana
Parojčić, Jelena
Đuriš, Jelena
Filipović, Nenad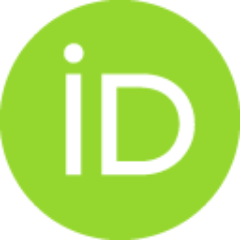 Doctoral thesis (Published version)

Abstract
Cilj ove doktorske disertacije je bio razvoj i optimizacija formulacija i procesa 3D štampe u izradi tabletapostupcima fotopolimerizacije i selektivnog laserskog sinterovanja primenom naprednih alata za analizupodataka.Primenom dve različite veštačke neuronske mreže ispitan je uticaj faktora formulacije na kritičnekarakteristike kvaliteta tableta dobijenih LCD (engl. liquid-crystal display) 3D štampom. Izvršena jeoptimizacija fotopolimerizacione štampe i predviđanje produženog oslobađanja aktivne supstance kaociljne karakteristike kvaliteta LCD 3D tableta. Sličnost između eksperimentalno dobijenih i neuronskommrežom predviđenih profila oslobađanja je pokazana analizom faktora sličnosti (f2=52,15). Na osnovuovih rezultata zaključeno je da je adekvatna neuronska mreža u stanju da pruži razumevanje odnosaulaznih-izlaznih parametara fotopolimerizacione 3D štampe, a samim tim i da pruži bolji uvid u uticajekscipijenasa i procesnih parametara na karakteristike LCD 3D tableta.Na osnovu apsorp
...
cionih karakteristika ispitivanih formulacija izvršena je optimizacija LCD štampača.Na ovaj način vreme štampe tableta je značajno smanjeno i postignuto je značajno brže oslobađanjeaktivne supstance.U trećoj fazi istraživanja je ispitana tehnologija selektivnog laserskog sinterovanje (SLS) u izradi tableta.Najpre je izvršena adaptacija konvencionalnog štampača čime je omogućeno štampanje sa manjimkoličinama materijala. Primenom modela stabla odluke ispitana je korelacija između faktora formulacije,gustine energije prilikom sinterovanja i printabilnosti. Na osnovu razvijenog stabla odluke, čija je tačnostiznosila 80%, najvažniji faktori koji su uticali na printabilnost su sadržaj krospovidona i gustina energije.Takođe, ova faza istraživanja je pokazala da je optimizacijom formulacije i parametara procesa, mogućeizraditi SLS tablete makroporozne strukture sa potpunim oslobađanjem aktivne supstance za manje od30 min.Ostvareni rezultati pružaju saznanja o primeni dve tehnologije 3D štampe u izradi tableta i daju značajanuvid u uticaj procesnih parametara i faktora formulacije na karakteristike dobijenih tableta.
The aim of this doctoral dissertation was the development and optimization of formulations and processof 3D printing in the production of tablets by photopolymerization and selective laser sintering usingadvanced data analysis tools.The influence of formulation factors on the critical quality attributes of tablets obtained by LCD (liquid-crystal display) 3D printing was evaluated using two different artificial neural networks. Optimizationof photopolymerization printing and prediction of extended drug release as a target quality attribute ofLCD 3D tablets was performed. The similarity between the experimentally obtained and the neuralnetwork predicted release profiles was demonstrated by the similarity factor analysis (f2=52.15). It wasconcluded that an adequate neural network is able to provide an understanding of the ratio of input-outputparameters of photopolymerization 3D printing, and therefore to provide a better insight into theinfluence of excipients and process parameters on t
...
he characteristics of LCD 3D tablets.Based on the absorption characteristics of the examined formulations, the LCD printer was optimized.In this way, the printing time was significantly reduced and a significantly faster drug release wasachieved.In the third phase of the research, SLS technology in the production of tablets was evaluated. First, theadaptation of the conventional printer was carried out, which enabled printing with smaller amounts ofmaterial. By applying the decision tree model, the correlation between formulation factors, energydensity during sintering, and printability was evaluated. Based on the developed decision tree, theaccuracy of which was 80%, the most important factors that influenced the printability werecrospovidone content and energy density. Also, this phase of the research showed that by optimizing theformulation and process parameters, it is possible to produce SLS tablets with a macroporous structurewith complete drug release in less than 30 minutes.The obtained results provide knowledge about the application of two 3D printing technologies in theproduction of tablets and provide significant insight into the influence of process parameters andformulation factors on the characteristics of the obtained tablets.
Keywords:
3D štampa / fotopolimerizaciona 3D štampa / selektivno lasersko sinterovanje / ibuprofen / irbesartan / stablo odluke / neuronske mreže / printabilnost / 3D printing / photopolymerization printing / selective laser sintering / decision tree / neural networks / printability
Source:
Универзитет у Београду, 2023
Publisher:
Универзитет у Београду, Фармацеутски факултет