Principal component analysis of the oxidative stress, inflammation, and dyslipidemia influence in patients with different levels of glucoregulation
Glavna komponentna analiza uticaja oksidativnog stresa, inflamacije i dislipidemije kod pacijenata sa različitim nivoom glikoregulacije
Authors
Malenica, Maja
Klisić, Aleksandra
Meseldžić, Neven
Dujić, Tanja
Bego, Tamer
Kotur-Stevuljević, Jelena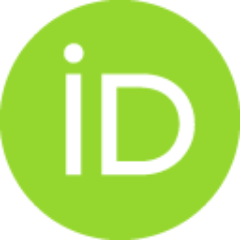 Article (Published version)

Abstract
Background: The aim of the study was to explore the mutual relationship between oxidative stress, inflammation and metabolic biomarkers in subjects with prediabetes (PRE), newly diagnosed type 2 diabetes patients (NT2D) and overt type 2 diabetes (T2D) using principal component analysis (PCA) as a thorough statistical approach. Methods: Glycated hemoglobin, lipid parameters, inflammation (IL-6, CRP and fibrinogen) and oxidative stress markers pro-oxidants (AOPP, PAB, TOS) and antioxidants (PON1, tSHG, TAS) were measured. PCA was applied to explore the factors that the most strongly influenced glucoregulation. Results: A total of 278 subjects were (i.e., 37 PRE, 42 NT2D and 99 T2D) were compared with 100 healthy subjects as a control group (CG). PCA emphasized 4 different factors explaining 49% of the variance of the tested parameters: oxidative stress-dyslipidemia related factor (with positive loading of TG and tSHG, and with negative loading of HDL-c and TAS), dyslipidaem
...
ia related factor (i.e., total cholesterol and LDL-c, both with positive loading), Anthropometric related factor (i.e., waist and hip circumference, both with positive loading) and oxidative stress- Inflammation related factor (i.e., PAB, fibrinogen, and CRP, all with positive loading). Out of these 4 factors, only oxidative stress – dyslipidaemia related factor showed a significant predictive capability towards poor glucoregulation. An increase in this factor by one unit showed a 1.6 times higher probability for poor glucoregulation. Conclusions: Redox imbalance (determined with lower TAS and higher tSHG), in addition to higher TG and lower HDL- c was associated with poor glucoregulation.
Uvod: Cilj istraživanja je bio da se ispita povezanost oksidativnog stresa, inflamacije i metaboličkih biomarkera kod pacijenata sa predijabetesom (PRE), de novo dijabetesom (NT2D) i ranije dijagnostikovanim dijabetesom (T2D) pomoću glavne komponentne analize (PCA). Metode: Glikozilirani hemoglobin, lipidni status, markeri inflamacije (IL-6, CRP i fibrinogen), parametri oksidativnog stresa pro-oksidanti (AOPP, PAB, TOS) i antioksidansi (PON1, tSHG, TAS) su mereni. PCA je primenjena da bi se ispitali faktori koji najviše utiču na glikoregulaciju. Rezultati: U istraživanje je uključeno 278 ispitanika: 37 PRE, 42 NT2D i 99 T2D, kao i 100 zdravih osoba koji su činili kontrolnu grupu (CG). PCA je izdvojila 4 različita faktora objašnjavajući 49% varijanse ispitivanih parametara: oksidativni stres-dislipidemija faktor (sa pozitivnim uticajem TG i tSHG, i negativnim uticajem HDL-c i TAS), dislipidemija faktor (tj, ukupni holesterol i LDL-c, oba sa pozitivnim uticajem), antropometrijski faktor
...
(tj, obim struka i kukova, oba sa pozitivnim uticajem) i oksidativni stres-inflamacija faktor (tj, PAB, fibrinogen i CRP, svi sa pozitivnim uticajem). Od ova 4 faktora, jedino je oksidativni stres - dislipidemija faktor pokazao značajnu prediktivnu sposobnost za lošu glikoregulaciju. Porast ovog faktora za jednu jedinicu je pokazao 1,6 puta veću verovatnoću za lošu glikoregulaciju. Zaključak: Redoks disbalans (određen nižim vrednostima TAS i višim vrednostima tSHG), kao dodatak većim vrednostima TG i nižim vrednostima HDL-c su povezane sa lošijom glikoregulacijom.
Keywords:
antioxidants / prooxidants / glycemic control / inflammation / dyslipidemia / antioksidansi / pro-oksidansi / kontrola glikemije / inflamacija / dislipidemija
Source:
Journal of Medical Biochemistry, 2023, 42, 3, 427-436
Publisher:
Society of Medical Biochemists of Serbia