Microquantitative determination of quercetin in pure and pharmaceutical dosage form using pulse perturbation technique
Mikrokvantitativno određivanje kvercetina u čistom i farmaceutski doziranom obliku korišćenjem pulsne perturbacione tehnike
Authors
Pejić, Nataša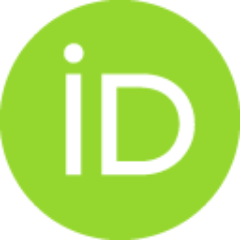 Perišić, Biljana
Article (Published version)

Abstract
We optimized pulse perturbation technique for quantitative determination of quercetin. As matrix system, the Bray-Liebhafsky oscillatory reaction (BL) generated in flowing and feed stirred isothermal reactor is used. Matrix system is found in nonequilibrium stationary state in the vicinity of bifurcation point, and it displays extreme sensitivity on the change of chosen bifurcation parameter (temperature). Perturbations, provoked by addition to miqroquantites of quercetin cause change in matrix system that is followed potentiometricaly by Pt electrode. Quantitative determination of quercetin, is based on causative relation between maximal potential shift ΔEm, (defined as the difference in potential Pt electrode after the performed perturbation and potential of system in given stationary state) and logarithm concentration of quercetin, cQ. Linear relation, ΔEm = f (logcQ), is obtained for concentrations of quercetin in the range, 6.7×10-9 moldm-3 - 2.7×10-5 moldm-3, in the conditions: [
...
KIO3]o = 5.9×10-2 mol dm-3 [H2SO4]o = 5.5×10-2 mol dm-3, [H2O2]o = 2.0×10-1 mol dm-3, specific flow rate jo = 2.9×10-2 min-1 and temperature θ = 42.9°C. The limit of detection is 1.1×10-9 mol dm-3. The developed kinetic method facilitates determination of quercetin in pure and pharmaceutical dosage form (capsule). Method accuracy (given by "recovery") is 99.5%. The described method is simple sensitive and accurate.
Optimizovana je pulsna perturbaciona tehnika za kvantitativno određivanje kvercetina. Kao matrični sistem koristi se Bray-Liebhafsky (BL) oscilatorna reakcija generisana u protočnom i dobromešajućem izotermskom reaktoru. Matrični sistem se nalazi u neravnotežnom stabilnom stacionarnom stanju u blizini bifurkacione tačke i ispoljava izuzetnu osetljivost na promene izabranog bifurkacionog parametra (temperatura). Perturbacije, izazvane dodavanjem mikrokoličina kvercetina, dovode do promena u matričnom sistemu koje se mogu pratiti potenciometrijski korišćenjem Pt elektrode. Kvantitativno određivanje kvercetina, zasniva se na kauzalnoj vezi između promene potencijala, ΔEm, (definisane kao razlika potencijala Pt elektrode nakon izvršene perturbacije i potencijala sistema u datom stacionarnom stanju) i logaritma koncentracije kvercetina, cQ. Linearna zavisnost, ΔEm = f (log cQ) je dobijena za koncentracije kvercetina u opsegu 6,7×10-9 moldm-3 - 2,7×10-5 moldm-3, pri uslovima: [KIO3]o = 5,9×1
...
0-2 mol dm-3, [H2SO4]o = 5,5×10-2 mol dm-3, [H2O2]o = 2,0×10-1 mol dm-3, specifičnoj brzini protoka jo = 2,9×10-2 min-1 i temperaturi θ = 42,9°C. Limit detekcije je 1,1×10-9 moldm-3. Razvijeni kinetički postupak omogućava određivanje kvercetina u čistom i datom farmaceutski doziranom obliku (kapsule). Tačnost metode (data "recovery" vrednostima) iznosi 99,5%. Opisana metoda je jednostavna osetljiva i pouzdana.
Keywords:
Bray-Liebhafsky oscillatory reaction / flowing reactor / flavonoid / quercetin / pulse perturbation technique / potentiometric / Bray-Liebhafsky oscilatorna reakcija / protočni reaktor / flavonoidi / kvercetin / pulsna perturbaciona tehnika / potenciometrija
Source:
Nauka, tehnika, bezbednost, 2004, 14, 1, 37-48
Publisher:
Institut bezbednosti, Beograd