Utility of media on health promotion and selfmedication
Authors
Tasić, D.
Mladenovska, D
Tasić, Ljiljana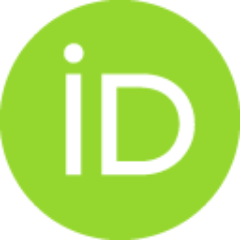 Conference object (Published version)

Abstract
OBJECTIVES: Concept of self-medication and increased per- sonal responsibility on health was relatively new in Serbia and SEE country. A different media and information resources could be very useful as a tools in promotion of health, drug and self- medication (HDSM). The goals of this investigation were the utility of media as information sources in comparission with health profesionals infoservices items on promotion of HDSM in Serbia population. METHODS: The questionaire with 11 questions was spreaded through public pharmacy in tree provinces of Serbia (Vr ac, Belgrade, Kragujevac). The questions included observation of citizen regard: type of media channel; trust on media health information; process of checking infor- mation; satisfaction with information; useable of OTC drug news ect. The survey included the 300 people, respectively. RESULTS: General analyses of all answers from the tree Serbian provinces showed simillarity.The public trust on media (main media TV,
...
afterthat newspapers) health informations is 66%, and satisfaction 61% . The media channels were explored 71% of his possibility to promote HDSM. In process of selfmedica- tion the valuability and utility of drug product information from media have been several time used (43%), useless (57%) in per- sonal health treatment. Only 12% of population used the intenet as a source of HDSM. The main source of informations were health professionals (phisicians and pharmacist) and 83% of Serbian citizens before the selfmedication have had consultation with them. CONCLUSIONS: Utility of different media (partic- ulary TV) on promotion of HDSM in Serbia was well, but no doubtless on health profesionals consultation before the selfmedication.
Source:
Value in Health, 2005, 8, 3, 292-292
Note:
Poster Session I
HEALTH POLICY