Chemical composition of Tanacetum larvatum essential oil
Authors
Bulatović, Vanja M.
Vajs, Vlatka
Aljancić, Ivana T.
Milosavljević, Slobodan
Đoković, Dejan D.
Petrović, Silvana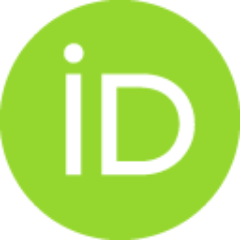 Article (Published version)

Abstract
Tanacetum larvatum (Gris.) Kanitz. is an endemic perennial herb distributed on a rocky terrain in Serbia(Kosovo), Montenegro and Albania. The chemical composition of T larvatum essential oil, obtained from two locations in Montenegro (Mt. Komovi [Sample II] and Mt. Prokletije [Sample II]) was investigated. The oils obtained by hydrodistillation were analyzed by GC and GC/MS, on the two different capillary columns. The aerial parts of T. larvatum yielded 0.3% and 0.2% of a yellowish oil (Sample I and Sample II, respectively). About 40 compounds were identified, representing similar to 89% and 96% of the total oil content in the Samples I and II, respectively. tran's-Sabinyl acetate was found to be the dominant component (51.2% and 69.7%). Among the rest of compounds beta-pinene (7.7% and 4.3%) and camphor (6.3% and 4.3%) were the most abundant in both samples.
Keywords:
Tanacetum larvatum / Asteraceae / essential oil composition / trans-sabinyl acetate
Source:
Journal of Essential Oil Research, 2006, 18, 2, 126-128
Publisher:
Allured Publ Corp, Carol Stream