Food safety: New approach, strategy and regulation
Bezbednost hrane - novi pristup, strategija i regulativa
Authors
Stanković, Ivan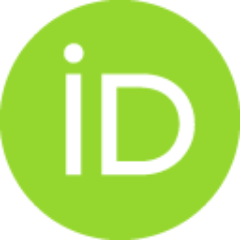 Article (Published version)

Abstract
The new approach to food safety is risk analysis based on integrated food chain system. System is established on responsibility of all sub­jects in the food chain, traceability in all phases of food production, processing and distribution, precautionary principle and transparency. Food safety system is based on risk analysis consisting of three interconnected components: risk assessment, risk management and risk communication. It can be executed on national, regional or global level. This approach to food safety is based on Codex alimentarius international standards and recommendations, supported by World health organization (WHO), Food and agriculture organization of the United Nations (FAO) and other relevant international bodies. It is a milestone for food safety measures in international trade (SPS and TBT agreements of WTO).The Food safety strategy is the national plan, and Food safety act is the main regula­tory framework for other horizontally-connected regulations on food hygie
...
ne and official control to facilitate transition to new risk analysis based on integrated food chain system.
Novi pristup bezbednosti hrane je sveobuhvatni lanac bezbednosti hrane "od njive do trpeze" koji se zasniva na analizi rizika. Ovaj sistem podrazumeva odgovornost svih učesnika u lancu hrane, obezbeđuje praćenje svih faza proizvodnje, prerade i distribucije hrane, efikasan preventivni pristup i transparentnost. Sistem bezbednosti lanca hrane se zasniva na analizi rizika koja se sastoji od tri međusobno povezane komponente: procene rizika upravljanja rizikom i komunikacije o riziku, a koja može da se sprovodi na nacionalnom, regionalnom ili globalnom nivou. Ovakav pristup sistemu bezbednosti zasnovan je na međunarodnim standardima i preporukama Codex Alimentarius-a, podržava ga Svetska zdravstvena organizacija (WHO) Organizacija za hranu i poljoprivredu Ujedinjenih nacija (FAO) i druga relevantna međunarodna te/a, a na njemu se zasnivaju i mere za bezbednost hrane u međunarodnom prometu (SPS i TBT sporazumi Svetske trgovinske organizacije). Strategija o bezbednosti hrane predstavlja nac
...
ionalni plan, a Zakon o bezbednosti hrane obezbeđuje pravnu osnovu za donošenje drugih propisa koji se odnose na higijenu hrane i službenu kontrolu i omogućuje postepeni prelazak na novi sveobuhvatni sistem bezbednosti lanca hrane koji se zasniva na analizi rizika.
Keywords:
food safety strategy / food safety act / risk analysis / strategija o bezbednosti hrane / zakon o bezbednosti hrane / analiza rizika
Source:
Hrana i ishrana, 2006, 47, 1-4, 5-8
Publisher:
Društvo za ishranu Srbije, Beograd