Investigation of OTC nsNSAID rational use and gastrointestinal diseases
Authors
Petrić, M.
Tasić, Ljiljana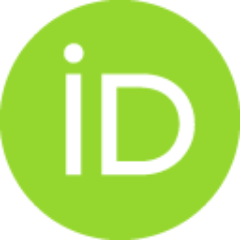 Sukljević, S.
Conference object (Published version)

Abstract
OBJECTIVES: To research the usage of over-the-counter (OTC) nonselective non-steroidal antiinflamaroty drugs (nsNSAID) relating to the Guidelines and the rational use of drugs in patients with gastrointestinal (GI) diseases, morbidity and hospitalisa- tions. METHODS: This is a retrospective study for the period 2004–2006. The source of data was the database of Public Phar- macy Pozarevac and Public Health Centar Pozarevac, Pozarevac (Branicevo region; 200503 inhabitans). Type of data: the number of GI hospitalisations and the number of patients with GI dis- eases; DDD methodology (DDD/1000 inhabitants/day) for OTC nsNSAID. RESULTS: The number of GI disease patients was decreased: 9636 (2004), 7982 (2005), 7806 (2006). The decrease was 17.16% (2005) and 18.99% (2006) compared to 2004. The number of patients who used diclofenac or other nsNSAID with proton pump inhibitors or H2-receptor antagonists (according to Guidelines) was increased during opserved period: 817, 931,
...
1187, respectively; with a great increase of 45.29% (2006 com- pered to 2004). But, the number of GI hospitalisations was increased with 10.18% (2005) and 15.06% (2006) related to 2004. The costs of GI hospitalisations were grown: 29.52% (2005) and 121.32% (2006), compared to the costs in 2004. Considering the utilisation of OTC diclofenac (the most frequent used nsNSAID) in DDD unit, we may see an increase: 62,279; 65,983; 82,911, respectively 2004–2006. We assume that this pharmacoepidemiology data is directly related to the increases of hospitalisation load. CONCLUSION: There is an improvement of rational drug usage related to Guidelines, but the increase of GI hospitalisation and diclofenac self-medication pointed out that this relation must be more persistent in Branicevo region. It will be usefull to educate the patients and the pharmacists, about the adverse drug reaction (ADR) of the nsNSAID. This way would be the right modality to improve the rational drug usage of nsNSAID aiming to improve the quality of life and decrease costs.
Source:
Value in Health, 2007, 10, 6, A357-A357
Note:
POSTER SESSION II
Gl Disorders—Health Care Use & Policy Studies